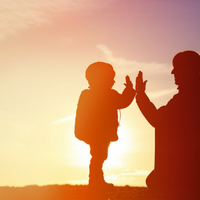 Memorial Day marks the start of summer, which means longer days, spending more time with your kids, and counting down the days until school starts.
Next weekend will be full of opportunities to watch parades, eat barbecue or go swimming. But why not take this opportunity to get active outdoors and share a new experience with your kids? Take a hike and explore where you live!
You may be thinking that embarking on a family hike looks more like a meandering walk that happens to be on a dirt path. But that doesn't mean hiking with your little ones can't be enjoyable.
Before you lace up your kids' hiking boots this summer, keep the following tips in mind.